Is it time to repair that ugly crack in your porcelain tub?
Don't reach for the porcelain DIY kit just yet. As a professional resurfacing business, we have repaired countless tubs that fell victim to one of these kits. If there's one thing we can say for certain about them, it's that the end result will never be as smooth or glossy as you hope or expect.
As most people know, porcelain is fairly easy to crack or chip. Whether you were working around the tub and dropped a tool, or showering when you dropped a cosmetic jar, the resulting damages can negatively impact the appearance of your bathroom. Aside from that, normal everyday use will also wear down a porcelain tub. After just 15 years, the surface can become dull, porous, and hard to clean.
Before…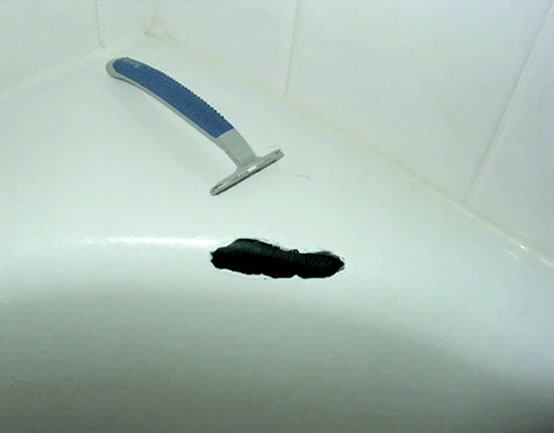 After!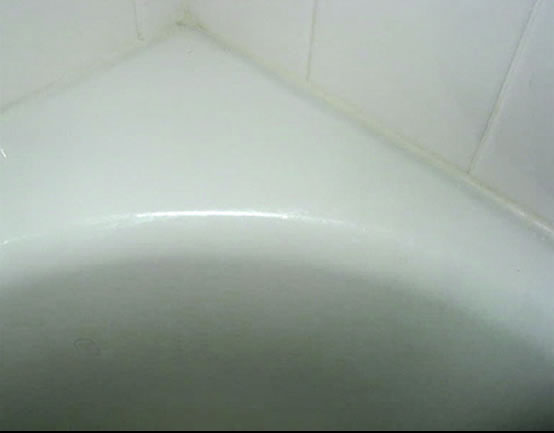 Miracle method offers porcelain bathtub repair, porcelain chip repair and porcelain sink repair, among a long list of other services that will improve the look of your fixtures and surfaces.
If you have a large stain in your tub that won't budge, no matter hard you scrub, you might be considering a new tub altogether. But before you head down that road, we'd advise you to first consider the cost, the mess and the inconvenience that comes with ripping out a heavy porcelain bathtub. As far as expenses go, the National Kitchen and Bath Association estimate the average cost of a bathtub replacement to be around $3,000.
If you want to avoid the hassle, skip the costs, and still end up with a great-looking bathtub, why not call Miracle Method for the job? Our refinishing process is durable, effective and proven to extend the life of your fixtures of up to 15 years. Our process is also safe and can be completed in one to two days.
And the quality of our work? We're proud to say that more than 9 out of 10 people can't tell the difference between one of our refinished tubs and a brand new one. Plus, our finishes are available in a variety of colors and textures, and if you'd like us to add an anti-slip surface to your bathtub, we can do that as well.
You can learn more about the resurfacing and repair process here.