We make bathing safer by installing an Easy Step® into your existing tub - making it a walk-in shower. Reduce the danger of slipping and falling with our safety options.
Before…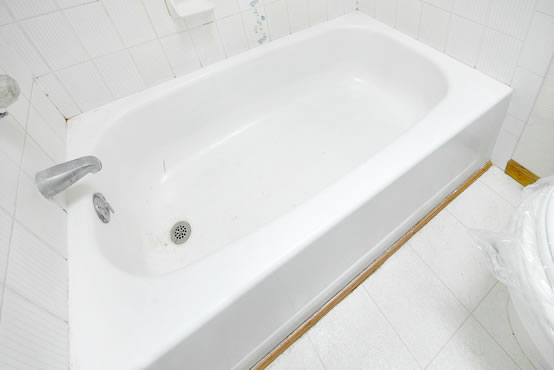 After!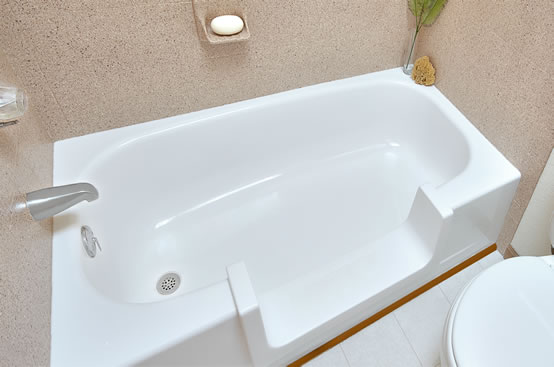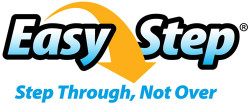 Slip and fall accidents are a concern among those with limited mobility. The Easy-Step is a cost effective option that turns your tub into a walk-in shower - in just one day! You save thousands over the cost of a walk-in tub. Additionally, the process is reversible if the cut out is saved.
Learn More
Grab Bars and Other Safety Accessories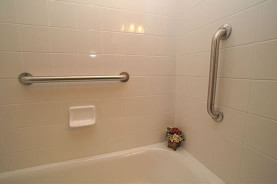 For added safety Miracle Method can provide and install grab bars, curved shower rods and hand-held shower nozzles. These are must have items for seniors living at home or anyone who has limited mobility.
Slip Resistant Surface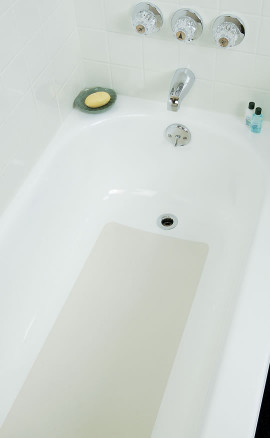 Miracle Method can apply a bonded slip resistant surface to your bathtub or shower pan. This option will not peel and helps reduce the risk of slip and fall accidents.