Your best choice for porcelain sink repair
Have you been looking at that ugly, large crack in your porcelain sink for a couple years now? Have you tried, with no success, to scrub away ugly discolorations and stains?
Many people who are looking for a quick fix will often opt for DIY sink repair kit. Unfortunately, many people who chose this option have to learn the hard way that these kits will not result in the polished, seamless finish that they want. We know because we go back and undo the damage of these kits on countless sinks every year. If there's one thing that's clear, it's that proper and durable porcelain sink repair requires expert craftsmanship.
So why choose Miracle Method over DIY kits or replacement?
When it comes to DIY kits, the brushes and rollers that come with these kits make it almost impossible to create a smooth new surface. Additionally, some of these kits come with porcelain etching primer, which is dangerous to use without the proper training and safety equipment.
Also, repairing and/or refinishing will save you up to 50% on demolition, removal and replacement costs. If your bathroom vanity is complex or unique, replacement is more expensive and complicated.
Before…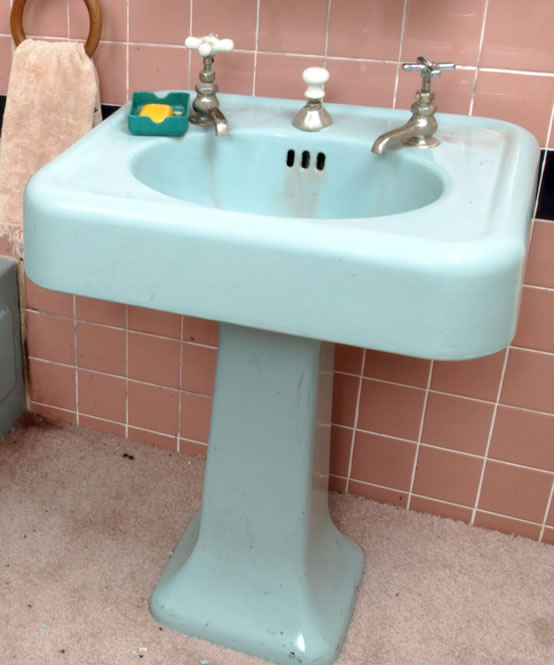 After!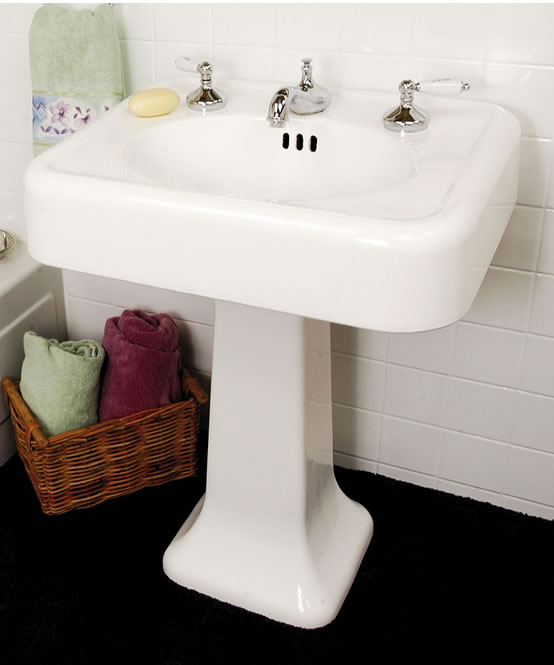 Maybe you're concerned about durability. Miracle Method's process can extend the life of your fixtures up to 15 years. Plus, we offer dozens of options if you want to change the color of your sink after we repair it. We offer traditional solid colors of white, bone, or almond. We also offer stone-like finishes for more dramatic transformations.
Want more information? To find your local Miracle Method office, call our toll free locator number at 1-888-271-7690. You can also request a free estimate. We welcome you to view a few examples of our work.