Why you should consider porcelain sink refinishing over replacement
If you have a chipped, cracked or stained porcelain sink, you might be thinking that the only option you have is replacement. Replacement, however can be messy, inconvenient and costly—especially if you have a very unique or complex fixture in your bathroom.
If you'd like to avoid the hassle and costs of replacement, Miracle Method is happy to offer you a better, more affordable option with our proprietary refinishing process. Our process works for porcelain sinks, and various other surfaces. With this process, our trained professionals, can transform your existing sink in just two days. In fact, with this process, we can have your sink, bathroom or kitchen looking brand new—at only half the price of what it requires to replace your fixtures.
Before…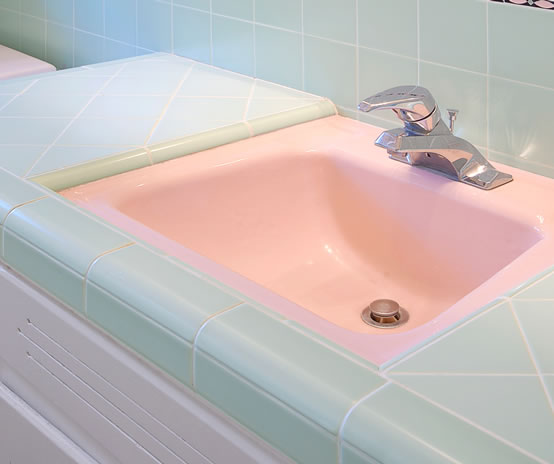 After!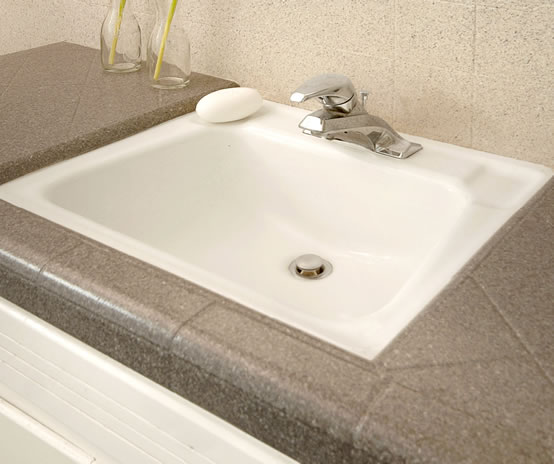 It's not just about looks though. A professional Miracle Method resurfacing can extend the useful life of bathroom fixtures and surfaces, including tiles and countertops, for 15 years or more. Our services also come with a 5-year warranty.
So how does the refinishing process work? First, we'll clean and scrub the sink. After that, we'll repair the chips and cracks, before sanding down the repairs to match the old surface. Our process also offers results that porcelain DIY repair kits, sold in hardware stores, can't. In fact, it's almost impossible to create a smooth new surface with the paint brushes and rollers that are used with these kits. Aside from that, there are also some safety issues. DIY kits come with a porcelain etching primer that is dangerous without the proper safety equipment and training.
We find these kits to typically be a waste of money and we've undone their damage in countless homes. If there's one thing that's clear, it's that proper and durable porcelain sink refinishing and repair requires expert craftsmanship.
To find your nearest Miracle Method location, call 1-888-271-7690.