Miracle Method can beautifully restore and repair porcelain bathtubs and even change their color at a cost that is almost always significantly less expensive than replacement.
Before…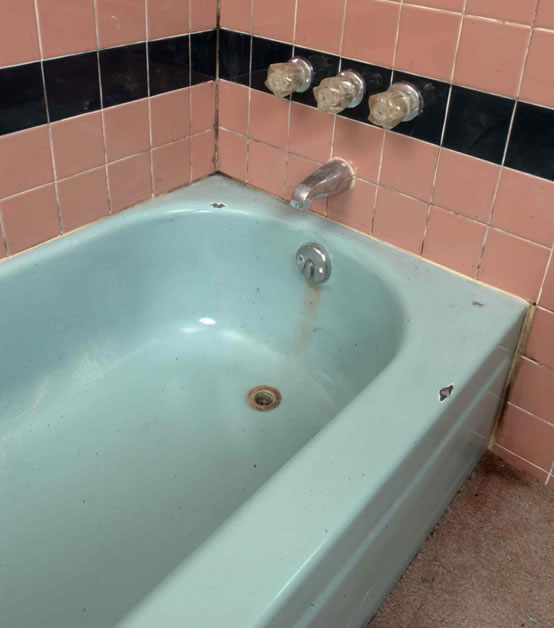 After!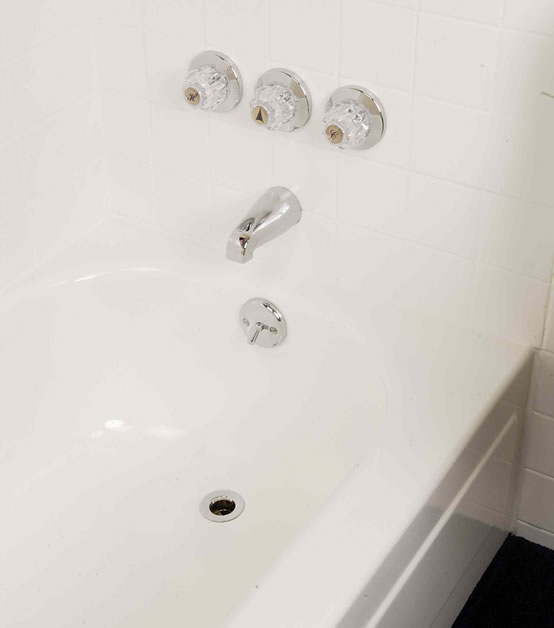 Most fiberglass showers, shower pans, and bathtubs last only 10 to 15 years or less before they become worn and dull, making them difficult to maintain and keep clean. Over time fiberglass bottoms can weaken and crack. Miracle Method can repair most damage, including cracks, and even change the color to compliment any redecorating plan. And, refinishing is done without removing the fixture. This is a huge advantage for many one-piece fiberglass shower units which are often "built-in" to the structural framing of the bathroom walls.
Before…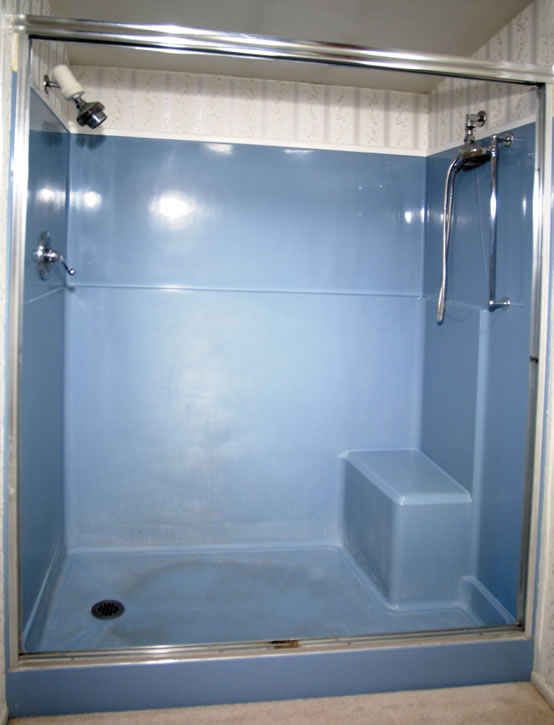 After!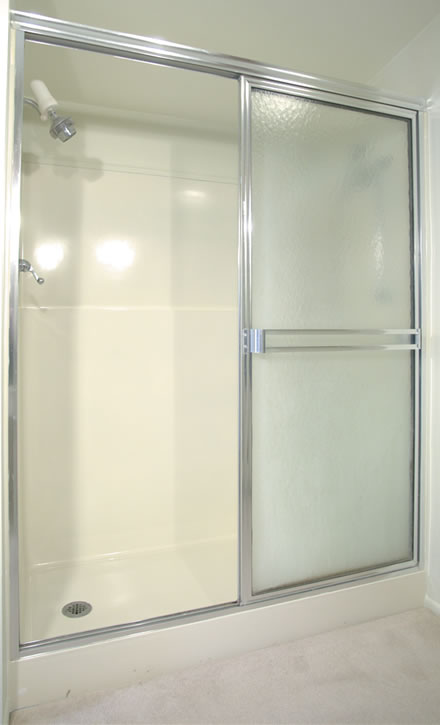 Acrylic bathtubs can become dull, damaged, or just color dated after years of use. Miracle Method offers acrylic tub repair and even color changes to make your tub look and feel like new again.
Before…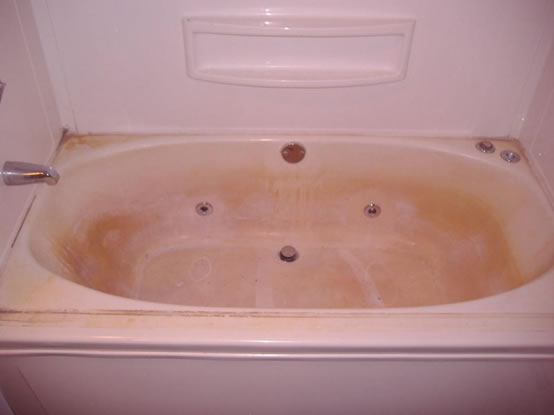 After!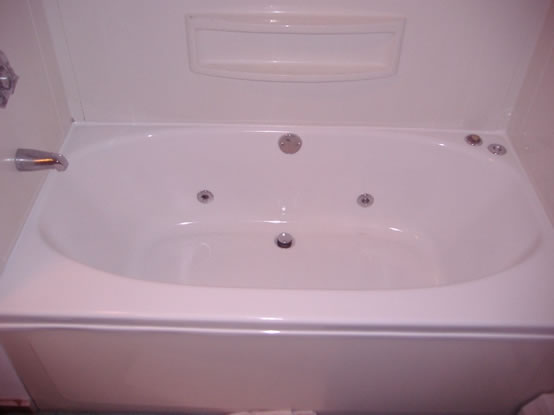 Refinishing is a process that can make dated colors, swirls, cracks and scratches all disappear. Our process works equally well on cultured marble vanities and sinks allowing you to complete a bathroom makeover by refinishing your bathtub, surround, vanity, and sink.
Before…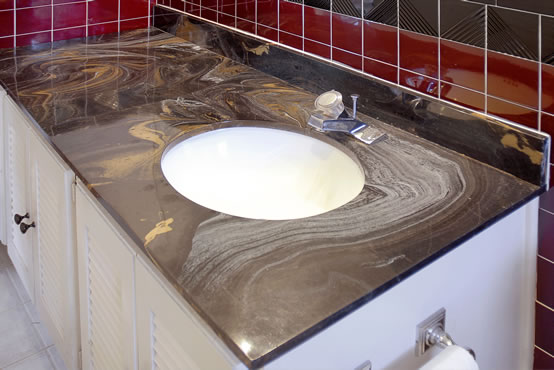 After!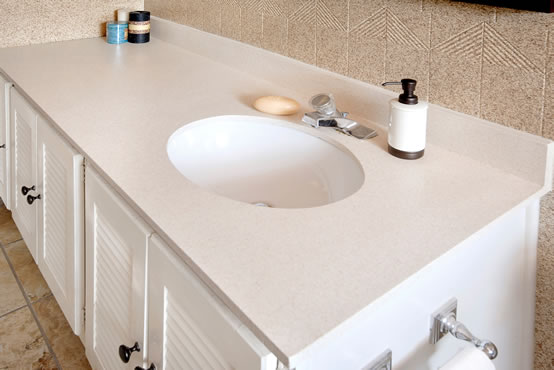 Thousands of antique clawfoot bathtubs have been restored and refinished by Miracle Method over the years. These worn, damaged, and chipped tubs are returned to smooth usable surfaces, adding to their value and making them useful bath fixtures again. Miracle Method can refinish both the interior and exterior as well as have the claw feet replated. Your local Miracle Method franchisee will be happy to discuss all the options to bring new life to your antique bathtub.
Before…
After!
Chip and scratch repairs can be made on almost any porcelain, fiberglass, tile, or acrylic surface. Bathtubs, sinks, countertops, and ceramic tile walls, in otherwise good condition, can be beautifully repaired right where they are - quickly and inexpensively. The repaired chip is refinished to blend into the surrounding surface so well that it is practically invisible.
Before…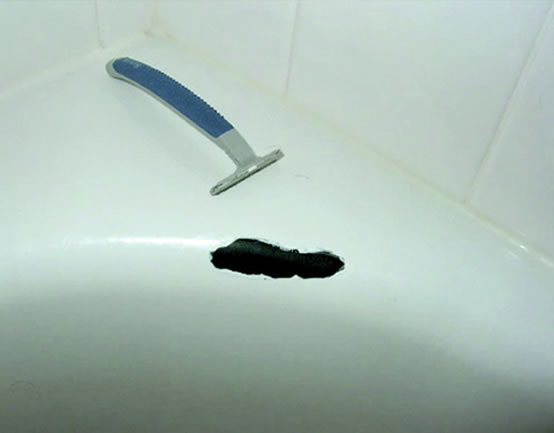 After!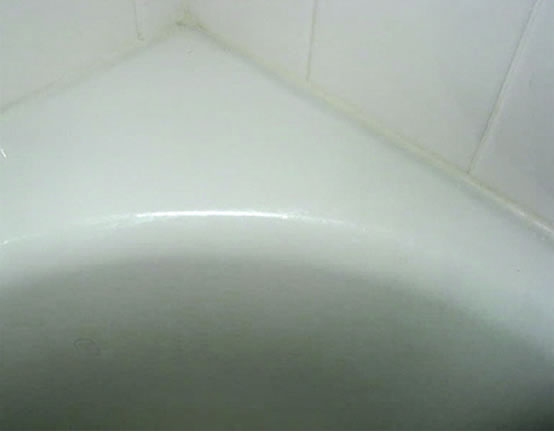 More affordable than walk in bathtubs, the EASY STEP® bathtub to shower conversion creates a 24" wide by 9" deep opening to make entry and exit easier and safer for seniors and the physically challenged. It helps reduce the danger of slip and fall without the expense, mess and time to install bathtubs with doors. It can be installed in one day and the section can be reinstalled when no longer needed.
Before…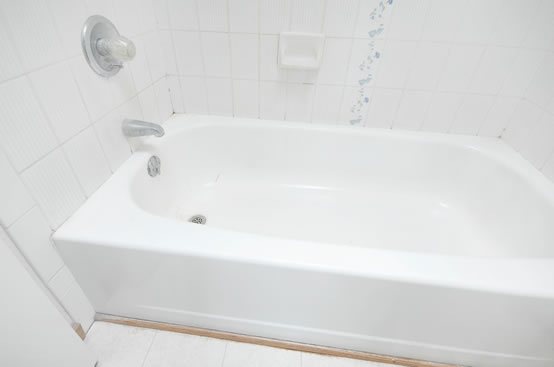 After!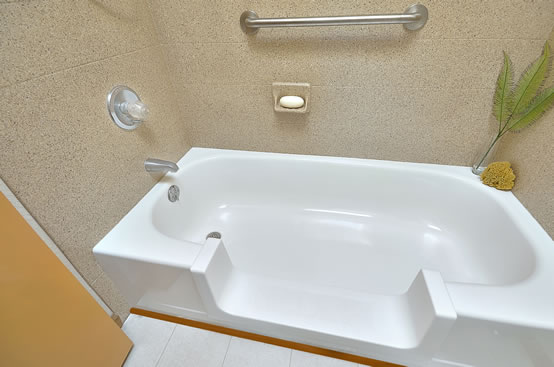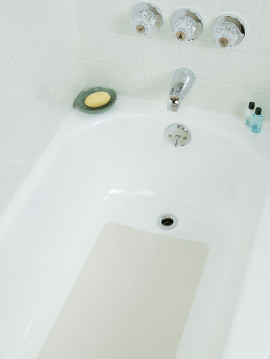 The same slip resistant surface applied by Miracle Method to thousands of major hotel and resort bathtubs to limit slip and fall liability is available to homeowners. It is easy to clean, will not discolor or peel, and can be applied in any color in just one hour, regardless of the fixture's age or condition.