The Right Profile – for Success
We are selective in who we choose as our franchisees…because they will represent Miracle Method and, therefore, we want them to be successful. Our ideal candidate is motivated, able to follow processes & procedures, and is committed to building a successful business.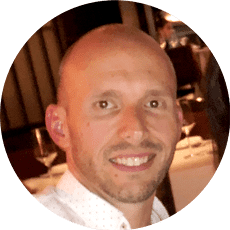 The scalability of this business is unlimited. As demand grows I hire and train more techs to meet that demand. Ryan Gladhill

Miracle Method of Baltimore, Philadelphia, and Charleston
The Profile of Our Successful Franchisees:
Managers – they hire employees and delegate to grow their businesses
Willing to learn – they take advantage of the network support to improve their operations and profitability
Multi-talented – they are able to juggle many aspects of running a business
Salespeople – they enjoy helping customers solve problems & save money
Competitive – they set goals to achieve their ambitions
Our Owner/Manager Business Model
You will follow our proven management model to grow your business. We don't expect you to personally refinish bathtubs and countertops, we expect you to manage and develop your business. While you will learn and understand the process of refinishing, you will spend most of your time selling and managing, rather than doing the actual refinishing work.
Ready? Let's Get Started!
Ready to take control of your future? Get Started today!
This industry is growing at a fast pace and protected markets are being purchased quickly. Don't miss out, seize your local markets and grab your portion of the $500 billion home and remodeling business!
Want to speak to our franchise onboarding coach?
Call us at 1-888-514-7823