A scalable, marketable, manageable,

profitable franchise business.

As a Miracle Method franchise owner, you'll gain access to our proven business model that's been tested and refined over the past 40 years. Our strong brand recognition and reputation in the booming refinishing industry is the launch pad to becoming a successful franchise operator.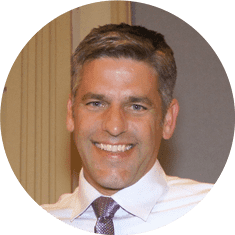 Our ongoing success is due to consistent marketing and always delivering top quality refinishing. Eric Stacy

Miracle Method of Nashville, TN
Here are just a few of the many benefits:
Proven performance – provides opportunity to make money. Our network-wide average sales in 2020 was $895,000 and our highest sales by a single franchise was $2.6 million! Many of our top franchises gross over $1,000,000 in sales each year.
Mobile business – going to our customers provides for a faster start up.
Low initial investment – can result in a quicker return on investment.
Scalable management model – adding people can help you grow faster and help you achieve your goals.
Unique concept and proprietary products – provide competitive advantage to capture market share.
Family friendly work schedule – lets you determine your work/life balance.
Comprehensive training – so you know what to do and what not to do.
Extensive support – to give you the knowledge and confidence to be successful.
Advanced marketing support – to make your phone ring and establish a solid digital presence.
Broad customer demand – from both residential and commercial properties helps keep the schedule full.
40-year proven track record – provides assurance that you're with the industry leader.
Want to speak to our franchise onboarding coach?
Call us at 1-888-514-7823