Miracle Method Franchise Expansion Includes Michigan
12/21/2022
Colorado Springs-based Miracle Method, a kitchen and bathroom remodeling company, announced a plan to expand its presence across the country through strategic franchising, with a specific focus on opening locations in new markets that includes Michigan.
Miracle Method currently has franchise locations across 160 U.S. cities, including a location in Troy.
"In the markets we are already serving, some of which we've been in for decades and others just a few years, we've quickly and consistently become the unquestioned go-to surface refinishing business," says Chuck Pistor, president and CEO of Miracle Method.
Pistor says the expansion plans would more than double its current locations, forecasting at least 500 locations nationwide. Annual expansion is anticipated to begin tripling in key U.S. markets with Detroit, Grand Rapids, Chicago, Pittsburgh, New Orleans, and Birmingham, Ala. initially prioritized.We really want people who just have a passion for helping people but also want to build a business and do things right," Pistor said.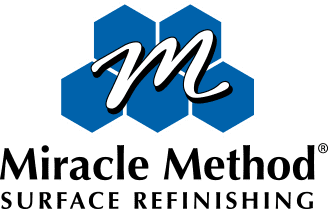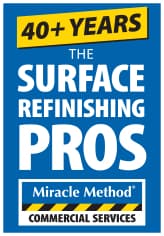 Interested in learning more?
Let's Talk!
Fill in the form below and our franchise onboarding coach will reach out to you shortly.
Want to speak to our franchise onboarding coach?
Call us at 1-888-514-7823
Miracle Method is recognized as a top franchise opportunity
It takes years of hard work and consistent growth to be listed as one of the top franchises in the country for kitchen and bathroom remodeling.