For the best in bathtub refinishing Cleveland Ohio has to offer, look no further than Miracle Method! Don't be embarrassed by your old or off color bathtubs, or your worn and outdated countertops any longer! From pink tile walls to blue shower stalls, Miracle Method has you covered! We cover refinishing throughout Cleveland and Northeast Ohio.
When you are looking for tile refinishing, countertop refinishing, or bathtub refinishing Cleveland residents recommend Miracle Method again and again to get the job done right. Over the years we have seen other refinishing companies come and go, but our superior products, commitment to customer service, and excellent reputation has made us Cleveland and Northeast Ohio's preferred refinisher.
Our process is so different from our competitors, that we are able to take on the refinish of tile floors in commercial settings like hotels, apartments, and colleges - all over the country! Nobody is harder on floors than hotels and apartment buildings, yet we are so confident in our product, that we offer a warranty even for our commercial customers. Ask any competitor of ours if they offer these same services- they won't even do it, let alone warranty it!
Family owned and operated, our showroom is located in Parma Ohio. Miracle Method's bathtub refinishing, tile refinishing, and countertop refinishing has been featured on network television several times. From Cleveland's own WKYC's Good Company, and The Today Show, to HGTV, This Old House and The Gary Sullivan Show! We specialize in bathtub refinishing Cleveland, citizens can't stop talking about You may have seen our Cleveland Browns or Ohio State bathtubs featured at the Cleveland Home and Garden Show and the PRO-remodel Ohio show at the IX center.
We are a member of good standing with the BBB, and have always maintained an A+ rating since opening. We are members of Angie's List, a member of the Professional Remodelers of Ohio, and the Northeast Ohio Apartment Association.
Miracle Method of Cleveland is a full service refinisher. We perform bathtub refinishing Cleveland residents can't get enough of. We also refinish tile, and refinish any type of acrylic bathtub or fiberglass shower. If granite is the look you like, with our proprietary process we can repair and refinish cultured marble and laminate/Formica countertops, in our Natural Accents colors. We also do chip repairs on porcelain or steel bathtubs as well as fiberglass cracks, chips or holes.
We also install safety products for your bathroom including grab bars, ADA required slip resistant surfaces and the Easy Step, our bathtub to shower conversion. Please visit our services page for more information on our products and services.
You may ask yourself "Why Miracle Method"? In this industry, you really do get what you pay for, and nothing is worse than paying for a bathtub that starts to peel after one year. Here are some of the reasons to go with us.
Our 5 year written warranty on bathtub resurfacing, tile resurfacing , and countertop resurfacing.
We come back the next day to wet sand, buff, and polish your tub to a "like new" shine. We are the only company that does this!
Our proprietary bonding agent ensures that our product does not peel. We developed it, and no other company has it!
We take tile refinishing in Cleveland to a different level by putting our coating system on bathroom floors.
Approximately 1/3 of our work is bathtub refinishing Cleveland homeowners had refinished previously by another refinisher. It's very simple. Refinishing with Miracle Method means it gets done right the first time!
When you're deciding on a refinisher in Cleveland please visit our showroom, and those of our competitors. You can see and feel the difference!
---
Gary Sullivan talks with Miracle Method owner,
Andrew Gorski, about updating kitchens and baths.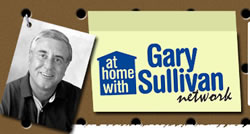 Listen Now!

Phone: 216-671-3444
Toll-Free: 888-271-7690
Fax: 216-671-4404
Request a
free estimate
Send us an
email
Visit our showroom
Miracle Method
on the Today Show!

Click to view segment.