Miracle Method restored an antique clawfoot tub in a 100-year-old home on DIY''s Rescue Renovation. The show first aired in December 2011.
Rescue Renovation is the show that saves project-challenged homeowners who are in over their heads with their home remodeling attempts. Host Kayleen McCabe points out just what went wrong on the project and formulates an action plan to turn a disastrous do-it-yourself project into an awesome result.
Last September, McCabe and her crew turned to Miracle Method to transform a previously refinished clawfoot bathtub from UGLY to WOW! The Miracle Method refinished clawfoot is the centerpiece of a bathtub renovation in a 100-year-old home.
The project afforded lots of interesting moments… beginning with moving the tub from the second story bathroom and back again!
Here are some pictures in case you missed the episode.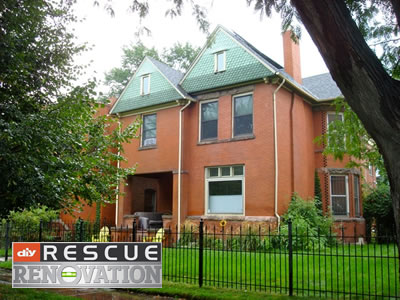 The home in Denver, CO featured on Rescue Renovation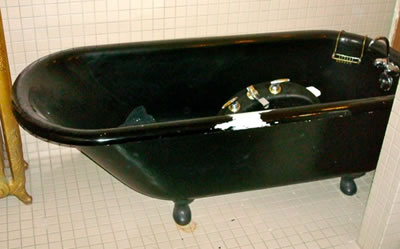 Here is the spray painted tub before refinishing.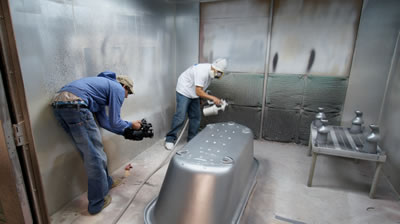 This clawfoot was refinished in silver on the outside and white on the inside. The feet were also refinished in silver.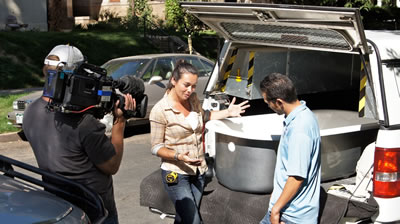 Rescue Renovation host, Kayleen McCabe, interviews the Miracle Method technician about how he restored the tub.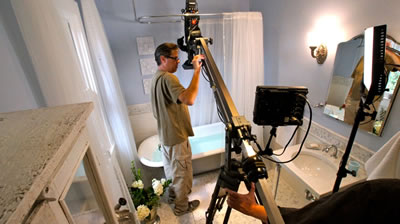 Getting ready for the reveal!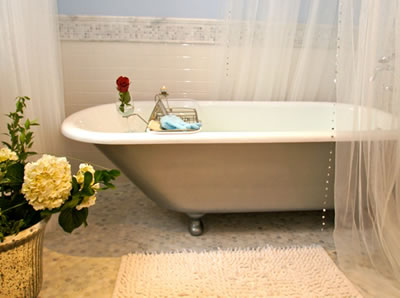 The Miracle Method refinished tub is gorgeous and the focal point of the room.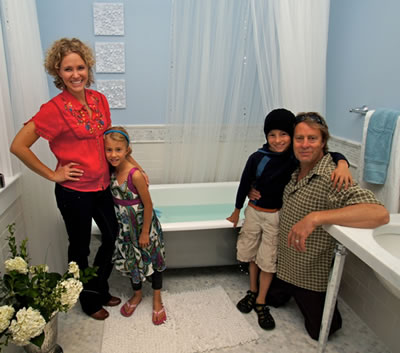 The happy family after the taping of the reveal. They said they will be referring us to their friends and neighbors.
Read more about our clawfoot bathtub refinishing!
Find the Miracle Method location nearest you!
Call 1-888-271-7690 or Find a Location